---
Moderators
---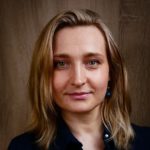 KRISTĪNE DEKSNE is Chief Specialist of the Library Development Centre at the National Library of Latvia. Since 2018, she has been working to promote SDGs and understanding of the role of libraries, and their involvement in achieving the SDGs. Kristīne was one of the organisers of the Libraries and sustainable development: we are building this world ourselves (2019-2020) series of seminars, during which she summarized the experience of Latvian libraries in relation to the SDGs. She is a member of the EBLIDA ELSIA (European Libraries and Sustainable development Implementation and Assessment) Expert Group and of the IFLA ENSULIB (Environment, Sustainability and Libraries Section) Standing Committee.
---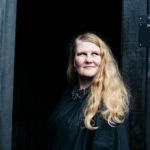 LOLITA TOMSONE is Director of the Žanis Lipke Memorial in Rīga, Latvia. The museum commemorates the human rescue operation devised by Žanis (Janis) Lipke, who succeeded in saving the lives of more than 50 Jews from the Riga Ghetto during the Second World War.
Lolita has studied at the Hebrew University in Jerusalem and the Latvian Academy of Culture, worked as a journalist for radio Free Europe and published articles about Jewish culture and social policy. Lolita's main areas of interests are: "silent heroes" – people who went against the mainstream and overcame their own fear to help persecuted fellow human beings; and how WW2 is still used in political discourse and perceived in Europe, Israel and, especially, in Latvia, where it always results in heated discussion and provokes very polarised opinions.
---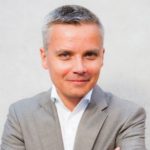 RAIVIS SĪMANSONS Ph.D. is a co-founder of Creative Museum, a think tank focusing on museums and creative economies. In 2018, he joined the Žanis Lipke Memorial, an award-winning memorial museum in Riga, to work on the development of its new educational centre. As a research fellow at the University of Latvia, he studies memorial museums and dark tourism.
---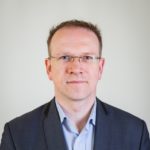 ULDIS ZARIŅŠ is Deputy State Secretary at Latvia's Ministry of Culture where he is responsible for development and implementation of cultural policy, including for museums and libraries. Before joining the Ministry of Culture in 2018, he worked for the National Library of Latvia as Head of the Digital Library and Head of Library Development. Uldis is a former President of the Library Association of Latvia, has served on the boards of Europeana and EBLIDA, and been a member of EBLIDA, IFLA and LIBER working groups and committees.
.
---
Speakers
---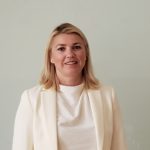 AGNESE VILDE, Ministry of Foreign Affairs of the Republic of Latvia, Director of the International Organisations and Human Rights Department.
With extensive experience in multilateral diplomacy, has represented Latvia at the United Nations and in various international organisations, including in UN intergovernmental negotiations on the Sustainable Development Goals.
---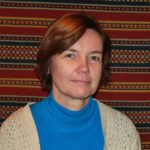 ANNELI BANNER is the curator of a permanent exhibition at the Estonian Open Air Museum. Her research area includes the history of gardening and historical garden plants in Estonia and she has been responsible for the Museum's exhibition gardens since 1998. She is a board member of the Maadjas NGO, which collects and promotes materials and information about Estonian heritage plants. In 2018, she defended her master's thesis in cultural management – Museum gardening – a bridge from the past to the present. Opportunities for maintaining, displaying and promoting gardening heritage at Estonian museums and in 2019 published the book A History of Estonian Gardens.
---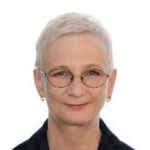 ASTA MIKALAUSKIENE is a Professor at Vilnius University, Kaunas Faculty and Faculty of Communication. Her main research areas are sustainable development, sustainability assessment, climate change mitigation, and corporate social responsibility. She is the author of numerous papers in international journals indexed at WoS. The professor participates in international conferences and reads lectures to bachelor's, master's and doctoral students.
---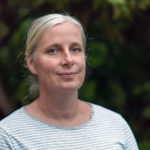 AUKSĖ PETRULIENĖ
Artist, curator and founder of the Backup Stories community platform at Kaunas Picture Gallery (National M. K. Čiurlionis Art Museum).
---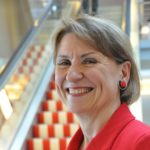 BARBARA LISON has been the Director of Bremen's Public Library system, one of the largest in Germany, for almost 30 years. Alongside her Bremen duties, she has been an active advocate for libraries both nationally and internationally. She has held a number of offices in different library related associations: President of the German Library Association (dbv), and President of Bibliothek Information Deutschland (BID), the umbrella organisation for German library and information associations. She has also held leadership positions in the European Bureau for Libraries, Archives and Documentation Associations (EBLIDA). She has been a member of IFLA´s Governing Board, held the position of Treasurer and is now IFLA President-elect, her term being from August 2021 to August 2023. She is an expert on all aspects of library management of, particularly on innovation, human-resource management, customer orientation and change management.
---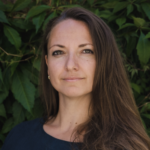 CAITLIN SOUTHWICK is the Founder and Executive Director of Ki Culture and Sustainability in Conservation. She holds a Professional Doctorate in Conservation and Restoration of Cultural Heritage from the University of Amsterdam. Caitlin has worked in the conservation field for eight years in museums and sites around the world, including the Vatican Museums, The Getty Conservation Institute, The Uffizi Gallery and Easter Island. She is the Secretary of the Working Group on Sustainability for the International Council of Museums (ICOM) and a former Professional Member of the American Institute of Conservation (AIC) Sustainability Committee.
Caitlin believes in the capacity of culture to drive change. Her work reflects the duality of culture and sustainability. She works with implementing sustainability in the cultural sector and harnessing the unique opportunity to connect people to a sustainable future through culture. She believes in every individuals' capacity to be leaders and make a difference.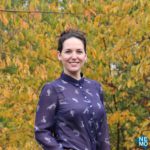 ELIZABETH ROSENBERG has been involved in a variety of cultural and political organisations and projects and currently contributes to the Museums for Future initiative, engaging museums in their support of the youth-led Fridays for Future movement. She studied political science with a focus in governance, policy and law at California State University Long Beach and earned her MA studying the political economy of European integration at the Berlin School of Economics and Law, in both instances dedicating her political science research to the impact of cultural policies. Passionate about the role of cultural institutions in achieving social and climate justice, she is committed to advocating for museums at the Network of European Museum Organisations (NEMO).
---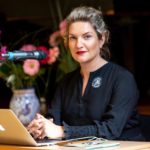 ELĪNA VIKMANE is the director of the Cultural Heritage Governance and Communication international master's degree programme at the Latvian Academy of Culture and a board member of the Latvian Museums' Association and Latvian Contemporary Art Museum Foundation. Appointed by the Minister of Culture, she serves on the Culture Heritage Expert Commission at the State Culture Capital Foundation of Latvia.
Recipient of the Emerging Scholar Award 2021 by the Inclusive Museum Network, she focuses her research on the opportunities and constraints Latvian museums face in exploring and expanding their social role in contemporary society. Her research interests include cultural sustainability, sustainable development, museums as agents of change, and the diffusion of innovation.
---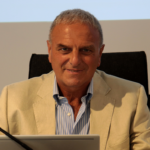 GIUSEPPE VITIELLO has been the Director of EBLIDA since 2019. From 1989 to 2018, he served as a Head of Unit, Programme Adviser and Expert in various international organisations: European Commission, Council of Europe, ISSN International Centre, EU Institute of Security Studies and NATO Defence College. Earlier in his career, he acted as Head of R&D, National Library in Florence and lectured at the Universities of Orléans and Toulouse. He also held visiting positions at the Hochschule der Medien in Stuttgart and the University of Venice.
With a master's degree in Political Science – international relations, he also holds post-graduate diplomas in History (Paris, E.H.E.S.S.) and in Library Science (School of Administration, Rome). He is the author of six books and more than a hundred articles on library and information science, and the history of culture.
---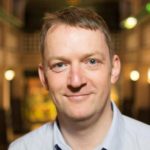 HENRY MCGHIE has a background as an ecologist, museum curator and senior manager. He set up Curating Tomorrow in 2019 to support museums and their partners to enhance their contributions to sustainable development agendas, including the SDGs, climate action, biodiversity conservation and human rights. He is a member of the ICOM Sustainability Working Group, and author of 'Museums and the Sustainable Development Goals' (2019).
---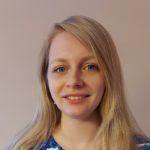 IEVA JĒKABSONE
Librarian/social-media specialist. Has been working at the Latvian Library for the Blind for five years.
---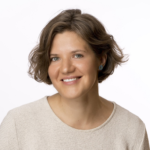 IEVA PETKUTĖ is the head of the Dementia Lithuania association, and a graduate of the Global Brain Health Institute. She is the artistic researcher/creative director at the NGO Socialiniai meno projektai, a leader of local and international arts, health and wellbeing initiatives focused on accessibility and inclusivity. Since 2016, she has been actively involved in cross-disciplinary partnerships in the field of dementia: the training programme she leads – Susitikime muziejuje – is unique in providing training to and mentoring museum educators to pilot arts programmes for people living with dementia; in 2021 she teamed with a range a partners to found the National Dementia Association to advocate for the rights of people living with dementia and their family members, and to promote a holistic approach to their health and wellbeing.
---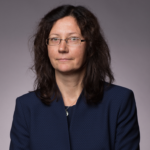 ILONA KIAUSIENE, PhD, is assoc. prof. at Kaunas Faculty, Vilnius University. Dr I. Kiausiene studies the strengthening of harmonious interactions between the individual, community and government in dealing with problems in the welfare of society. She has experience in research fields related to sustainable development, women's and men's status in the labour market, and is the author more than 30 publications in Lithuanian and English.
---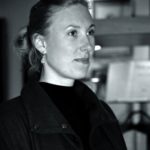 ILZE SIRMĀ has a background in social and cultural anthropology and is currently working at the Pauls Stradiņš Medicine History Museum as curator of public programmes.
---
JOLITA STEPONAITIENĖ
"I am the president of the Lithuanian Librarians' Association. I actively participate in the activities, events, meetings and discussions of the Lithuanian and international library communities. The main areas of activity are advocacy of libraries, updating of activities and communication. The pandemic situation has been very helpful in this. The role of libraries has become very visible – and we are taking advantage of this situation. In Lithuania, it was said that "During the lockdown period, libraries were needed as much as pharmacies". My goal is to draw the library community's attention to the SGDs so that library activities are better valued and recognised through these goals. It is important to me that the library community also fully understands this."
---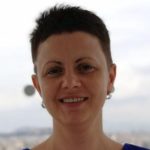 KRISTĪNE PABĒRZA-RAMIRESA is Member Engagement Officer at the International Federation of Library Associations and Institutions (IFLA). One of her main tasks in this role is to work on the Library Map of the World project. Before joining IFLA, Kristine worked as Senior Officer at the Cultural Information Systems Centre (CISC) in Latvia where she managed several cultural heritage digitization and access projects. Kristine's passion is evaluation, which she was able to execute in her role of impact assessment specialist for the Global Libraries programme in Latvia. From 2014 to 2016, Kristine was President of the Library Association of Latvia. She also held a lecturer's position in the Library and Information Science department of the University of Latvia.
---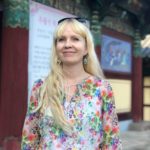 LEENA MARSIO works as a Senior Advisor at the Finnish Heritage Agency. She has been coordinating the UNESCO Convention on the Safeguarding of Intangible Cultural Heritage in Finland since 2014. She has also been the national coordinator for the European Heritage Label since 2018. She worked for ten years as a freelance researcher and producer in a number of arts and cultural organizations at governmental level, in NGOs and for companies. As a researcher, she has produced publications for, among others, the Finnish Ministry of Education and Culture and the European Commission. She has worked as a producer in projects in Finland, in the Balkan region and South Africa. Her fields of interest include culture and heritage, sustainability, cultural diversity and participatory approaches.
---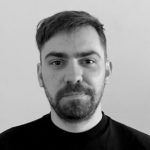 MARGUS VEIMANN is the Service Designer at the National Library of Estonia.
In a rapidly changing world, human-centric design has become an important component in creating successful products and services, regardless of whether we are designing spaces, services or products. Guided by that, I would describe my job briefly as: "Simplifying complexity to facilitate user-centric design solutions through co-creation that leave a positive impact on people, the environment and society".
---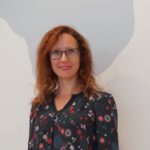 MĀRA JĒKABSONE is Chief librarian of the Library Development Centre at the National Library of Latvia and President of the Library Association of Latvia. Māra holds Bachelor's and Master's degrees in Library and Information Science, has 20 years' work experience in the library sector, and is the author and editor of articles and information materials for the library sector. She has extensive experience with presentations and publications about new services, trends and other issues affecting libraries, including the annual Report of Latvian libraries, and in organising education, professional development and experience-exchange activities for librarians at the national level. Māra has been very active in library advocacy and library promotion issues, as well as in challenging stereotypes and improving the image of the librarian profession.
---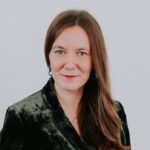 MIRJAM RÄÄBIS has spent her entire career either working in museums or for museums. Currently she is working at the National Heritage Board, leading the museum field. She is a board member of several Estonian museum foundations. She has been a member of the Digital Cultural Heritage and Europeana Expert Groups and on the board of Europeana.
---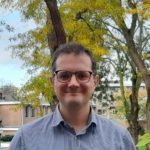 STEPHEN WYBER is Manager, Policy and Advocacy at IFLA. In this role, he works with members of the Policy and Advocacy Team both to represent the interests of libraries, their staff and users in international discussions, and to provide tools and materials to support advocacy at the national level. Key areas of advocacy for IFLA include alignment with the United Nations' 2030 Agenda and its Sustainable Development Goals, international copyright reforms, internet governance and universal connectivity, intellectual freedom and wider human rights, and the safeguarding of heritage.
He joined IFLA in 2016, previously working for the UK foreign ministry for seven years in Paris. He studied at the University of Wales, Aberystwyth, and the College of Europe, Warsaw.
---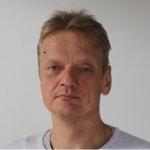 UĢIS ZANDERS is Project Officer for Sustainable and Prosperous region, one of the three priority areas of the Council of the Baltic Sea States (CBSS). Ugis Zanders coordinates projects in the fields of sustainable development, the maritime economy, and science and research. His previous experience is also closely linked with sustainable development. Being Latvia's national focal point for the UN 10 YFP on sustainable consumption and production and Chair of the CBSS Expert group on Sustainable Development during Latvia's Presidency of the CBSS, Agenda 2030 and its SDGs were a fundamental part of his day-to-day activities. He holds a degree in Geographical Science.